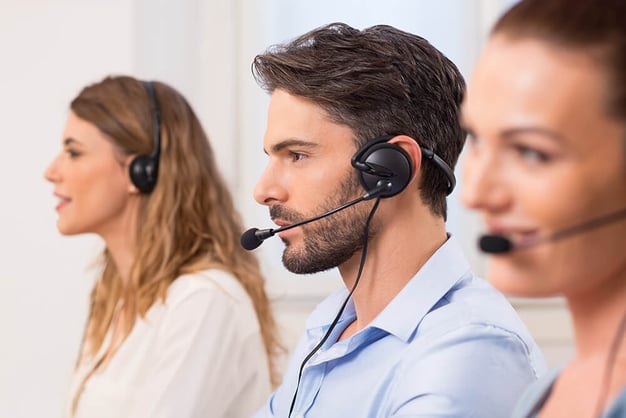 Written by: Georgie Walker, Education & Media Manager
At CaseWare, we have seen requests for training move away from traditional classroom sessions and shift towards digital learning and the virtual classroom. Over the last year, we reacted to the demand for online content by increasing our range of e-courses, and developing Quickvid tutorials and a comprehensive webinar series.
In addition to increasing content, we analysed the Training team structure, and as a result, we introduced the Training Technician role to the department and renamed the team the Education & Media Team to support and reflect the variation of training services that we deliver.
Webinars
There were five webinar broadcasts in June covering topics such as the new Engagement Tracker and an Introduction to Client Services.
If you missed a webinar, you can catch up via the links below:
Engagement Tracking in CaseWare Cloud
Corporation Tax ePack CT3.11.03
Introduction to CaseWare Client Services
AccountsAdvanced ePack ep4.03.04
Creating and Editing Custom Tables
QuickVids
The Education & Media team have focused on specific areas for QuickVids over the past few months, including; AccountsAdvanced ePack release ep4.03.04, Charity AccountsAdvanced release and common support queries.
Completion Events for the Accounts Production Tracker
Switching from the 2014 taxonomy to the 2019 taxonomy
E-courses
A key element of the recent departmental review was to consider how we could improve the quality of our educational content. We identified the requirement for Instructional Design training and investment in content authoring software, and the team recently attended training that covered Instructional Design theory and Storyline 360 authoring.
So, what is Instructional Design and how will this change our online courses?
Historically we based our online training on our traditional classroom courses, creating a series of videos. Feedback from our learners highlighted that the existing courses were designed with a 'one size fits all' approach and do not provide an interactive training experience.
The Instructional Design training has altered the way in which we develop our courses. The team now follow a systematic process for developing learning content.
By identifying our learners and setting objectives, we are able to focus on what they are trying to achieve and establish the content requirements to support them on their educational journey.
What to expect in the next generation of online courses?
Using Storyline 360 Content Authoring Software the team are working to develop interactive courses which:
Include a virtual tutor
Introduce a cast of characters in an authentic environment to accompany the learner through their learning experience
Follow a story to guide the learner through the process to enhance their understanding
Include learning paths relevant to the individual; choose between the Preparer and Reviewer options to view content that is relevant to your role
Create engaging and interactive content through software simulation
Include test case scenarios
How can you access the courses?
The team are in the process of finalising the new Introduction to AccountsAdvanced e-course, which we are aiming to release this summer.
Look out for news updates on the Client Services - CaseWare UK Ltd LinkedIn page or alternatively contact training@caseware.co.uk to register your interest.
Published: 18th Jul 2019