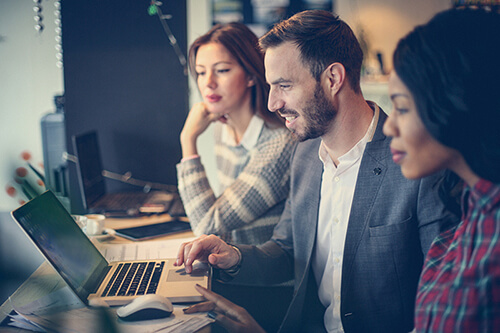 Written by Georgie Walker, Training Manager
New training venue
We are pleased to announce we are now delivering our public training sessions from a new venue in London. Easily accessible and conveniently located near to Barbican, Chancery Lane and St Paul's tube stations, our new training venue will provide a comfortable training facility to you and your colleagues.
We look forward to seeing you at our new training venue very soon!

Take a look at our training brochure to meet the training team and see a list of all our current courses. If you have any requests or suggestions for CaseWare Training we would love to hear your feedback. You can contact us on training@caseware.co.uk

We love hearing your feedback on our training courses:

"Les made sure the course was delivered clearly and he was friendly and approachable. The new training facility was very nice"
"Very comfortable facilities"
"Anthony was engaging & helpful and was willing to explain in more info when needed"

Webinars
We continue to provide regular, free webinars for our customers to build their knowledge on our software. Our webinar programme can be found here.
This year we have introduced three levels of webinar, which are clearly marked on all webinar information, to ensure you are attending webinars which are relevant for you. These levels are:
• Introductory
• Intermediate
• Advanced

We now also conduct a webinar for each ePack released by our teams. These are aimed to give you an insight into the new features of the ePack and outline the benefits you should be aware of. We have already hosted webinars for Corporation Tax and AccountsAdvanced ePacks and the recordings of these can be found on the KnowledgeBase.

Unsure whether to attend a webinar? See some feedback from our happy delegates below:

"Excellent webinar which was nice for a refresher, but I also learnt about a number of new features."
"I will definitely recommend that my colleagues attend future webinars."
"Very useful webinar which was explained clearly and concisely."
"Very useful, nice to re-cap on areas from the initial training."