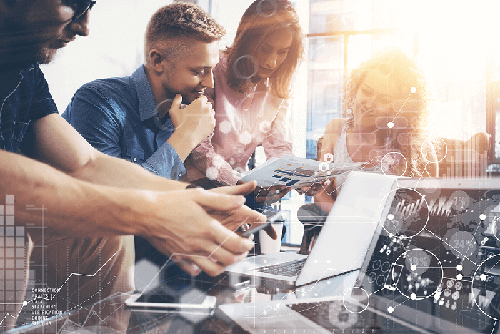 CaseWare UK Limited recently announced the decision to combine their operations with AuditWare Systems Limited.
Simon Warren, Managing Director, CaseWare UK Limited says "We are delighted to announce that CaseWare UK Ltd and AuditWare Systems Limited have decided to combine their operations, an extremely exciting moment in the history of both organisations. It represents a clear statement of intent to invest in the future of Idea and Analytics AI in the UK, combining a superb data analytics team with the highly regarded technical group at CaseWare UK."
Both businesses have been part of the CaseWare group for over 20 years, and will now operate under the CaseWare UK Limited banner. The organisation has grown steadily during that time, focussing on external audit, financial reporting and tax software for accountants in practice and industry. AuditWare is the independent distributor for CaseWare Idea, providing data analytics expertise to their professional practice, industry and public sector clients.

The decision to join forces recognises the increasing importance of data analytics tools to all those sectors and enables the companies to share expertise across every product line in the business. For external audit clients it means CaseWare UK now have a dedicated data analytics function supporting their ambitions for every aspect of their analytics driven audit work, building on CaseWare Idea and Analytics AI. Joining forces also means being able to offer greater support for tasks such as data extraction and data capture, a particular skill of the AuditWare team. For internal audit clients CaseWare UK will be able to offer greater resources to support their working papers and engagement management projects.

Brendan Walsh will be stepping down from the day-to-day management of the AuditWare group he's led so successfully for over 30 years, but will remain as a much-valued adviser to the CaseWare UK team. The staff of AuditWare are transferring to CaseWare, as will existing customer contracts, meaning there will be no noticeable change for customers.

Simon Warren adds "Our two organisations have enviable reputations for the level of technical knowledge in their respective fields, and for their level of client service. Every one of our clients is valuable to us, and we'll ensure that there is stability and continuity of service as we bring the two organisations together.

"Exciting and creative times are ahead of us, and we're looking forward to working with clients in their future commercial and technical ambitions."



CaseWare UK Limited



CaseWare has been a leading supplier of award-winning audit and assurance software to professional and corporate clients for more than 30 years. The company's mission is to create breakthrough opportunities that push the technological boundaries in the industry, being dedicated to continuous innovation for accountants and auditors in practices worldwide.



AuditWare Systems Limited



AuditWare is the sole distributor of CaseWare IDEA for the UK & Ireland and has been committed to providing high quality customised solutions for over 30 years. AuditWare's products are used extensively by SMEslarge corporations, government agencies and accounting firms across all verticals.