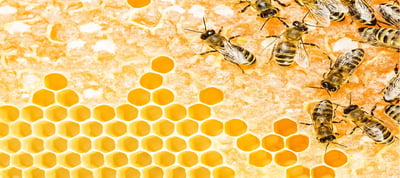 Written by Hannah Teehan, Marketing Manager
How has Covid-19 impacted us?
The outbreak of covid-19 has been a bit of a shock for everyone, and seemed to escalate at such a pace that the majority of us didn't really have time to prepare for the shift in daily routine. Luckily for us all at CaseWare UK, we had a lot of provisions in place to be able to quickly adapt to remote working. On top of the software and processes we were already using, our IT team did an amazing job of bringing the implementation of Microsoft Teams forward to ensure we all had the means to collaborate with each other remotely.
What's changed?
Our entire UK team started working from home 8 days before Boris Johnson announced we were going into lockdown. This decision was made by our Management Team to protect our staff, while in turn ensuring that we had the resources available to continue to provide support, training and product updates to our customers. The entire CaseWare UK team has now completed 6 weeks of working from home. So what's changed?
If we are completely honest, for the majority of our departments, the answer is…not a lot! Our Account Managers have changed from face-to-face meetings to video calls, and our Education and Media Team have transitioned onsite live training to the virtual classroom environment, while quickly and efficiently creating online course material such as new e-courses, getting started guides and webinars.
Client Services
Thankfully, recent stats have shown that our support team have been experiencing business as usual. Our call volumes and caseloads have had the same peaks and troughs that we would expect during the last 6 weeks and our support team have done a fantastic job of adapting to home working to give our customers the same level of support that they would experience if everyone were working in our office.
Our development, QA and product teams have continued to work in the same way they usually do and we have continued to release software updates to our customers in the same manner as we would prior to lockdown.
Events
As many of you are aware, we were due to host our next round of User Groups in March and April and our Client Conference was scheduled to take place in June. Due to the current situation, we have made the decision to cancel our conference in June, as well as the User Groups. Our Client Services team have been working on replacement webinars for the User Groups and these dates are now available on the events page of our website.
We are currently investigating the best way to facilitate our replacement Client Conference and we will send around an update when we have more information available.
New staff
We have welcomed two new staff members since going into lockdown and the HR and IT teams successfully adapted our onboarding process to ensure they had as close to the same experience they would have received as if their first day was in the office. Our "New Starter Induction Days" where all the new team members meet all the Team Leaders and Managers have been amended to work as a video call. While our new team members have settled in well and the onboarding process has gone smoothly, we are looking forward to getting back in the office to really make them feel at home with us.
We have continued to have some lovely feedback from our clients for our support team, showing testament to how easily and quickly they have adapted to remote working:
"Excellent, very knowledgeable and extremely helpful!"
"Perfect service"
"Super helpful and resolved the issue quickly"
"Mitchell was extremely polite and helpful and even though my queries were resolved in just a few minutes he was happy to help."
"David was very helpful and sorted my issue and then explained how to update anything in the future so I could try myself."
"Harrison has been really patient with me showing me how to clear the difference in retained earnings."
"James was really helpful. All queries were resolved swiftly, for which I am most grateful - thank you so much James!"
"He was very professional, with a key eye for treating confidential data, and ensuring any changes made were approved of. He tried several approaches to solve the issue at hand before successfully resolving the issue."