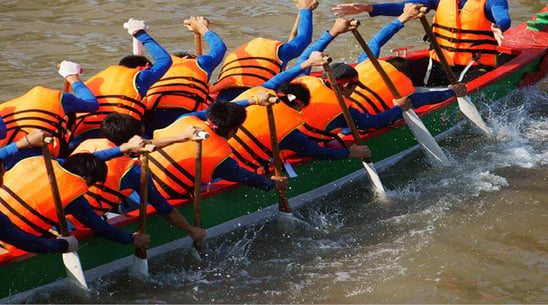 Written by: Bex Millen, Business Development Team Leader
We know that fundraising for charities is often a very personal experience, so we give all of our staff the option to nominate and vote for our charity of the year. We are extremely pleased to announce that throughout 2020 our fundraising efforts will be in a bid to raise money for Mind.
We believe that good mental health is just as important as good physical health and this is a charity that means a great deal to a lot of our colleagues. Mind provide support and advice to anyone who is experiencing a mental health problem, as well as campaigning to improve services, raise awareness and promote understanding. Thanks to Mind, millions of people have access to advice and support that they may not otherwise receive, and because they are a charity, they can only continue their great work with donations.
As well as fundraising for Mind as part of our aim to promote, support and build better mental health, in 2019 we sent 4 of our staff members on Mental Health First Aid courses to ensure that we are just as well equipped to deal with any mental health issues among our colleagues as we are any physical first aid issues.
We have already got some exciting fundraising ideas for 2020, including our annual football event and various baking events. If there is anything you would like to see our team do for charity, or anyone that you would like to nominate for a challenge, then get in touch!