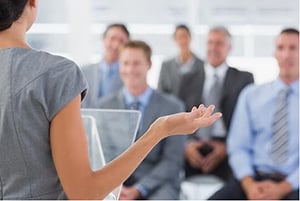 You may have seen our recent announcement that we have set a date for our annual client conference.
Date: Wednesday 6th October
Venue: Etc Venues, 200 Aldersgate, St Pauls, London, EC1A 4HD
We are still hopeful, given the release of the lockdown roadmap and the gradual easing of restrictions, that we will be able to go ahead with an in-person event this year.
This years' event will be a focused on the future and we will be showcasing our cloud developments and discussing our future roadmaps. We will be releasing the agenda and sending round information to register your place within the next couple of months.

We will, of course, be adhering to all government guidance and monitoring the situation closely to ensure the safety of our staff and customers and will switch to an online event if necessary.

For our clients who cannot travel into London, we are exploring options to stream the event, while ensuring the day remains valuable to attendees, and will send further communications regarding this nearer the time.
If you didn't receive the Save the Date invitation in April, then please email marketing@caseware.co.uk and we will ensure you get all future communications regarding the event.