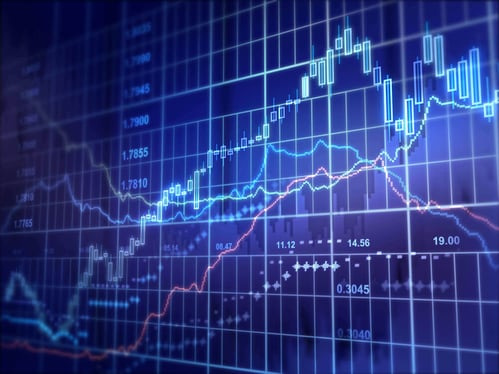 Written by: Rob Millen, Product Manager (Cloud & Practice Management)

Although it may not receive many cards this Valentine's Day, data is certainly receiving a lot of attention from businesses. For some the relationship is flirtatious without any real commitment, however, more pioneering organisations have put in considerable effort to build a stable, long-term relationship.
So why is data so important to businesses? Well, it has a lot to offer; attributes on a dating profile could include, helpful, strong, honest, understanding, thought provoking, rational thinking and great at giving advice. In summary, data helps us make better decisions, and most businesses rely on good decision making to be successful.
So what is metadata?
Having covered off the importance of data, let's move on to metadata… Metadata is a set of data that describes and gives information about other data. For an example of this we could look at something like an Excel spreadsheet, a favourite source of data for most accounting professionals. Metadata is used to record information like the name of the document, the author, size, date modified etc. Metadata is particularly helpful for storage and identification purposes.
So metadata sounds useful, but it may not be 'love at first insight'. However, when we use this metadata to generate meaningful reports, full of actionable information, the romance starts to blossom. If a business can spot easily a list of assignments that are over-budget, or behind on deadlines, addressing action can be taken before the problem escalates. Decision making is improved, not just in the short-term on individual jobs, but also in the long-term by understanding the characteristics of problem jobs. Weaknesses are understood, high performers are more appreciated, and lessons can be learned.
How does CaseWare use metadata?
CaseWare's hybrid desktop and cloud solution uses metadata to report on a huge number of engagement attributes, across Accounts Production, Audit and Tax. This metadata is used to provide interactive dashboards for engagement tracking and monitoring, as well as allowing users to build custom reports on a range of additional information across entire portfolios.
Here are a few examples of reports that could be generated:
· Expenditure summary of all clients
· Fee analysis
· Records not yet received
· Accounts awaiting review
· Dormant company data
· Audits waiting on RI sign off
· Audit risk assessment summary
· Audit materiality checker
· R&D expenditure across all clients
· File version check
· ICAEW Annual Return data
· Industry reporting
Behind the scenes, our product teams are building the next generation of cloud-based analytical tools to help with bench-marking and other useful insights, aiming to add value to the services provided by our clients to theirs.
Click here for more information about Engagement Tracking in CaseWare Cloud (powered by metadata).