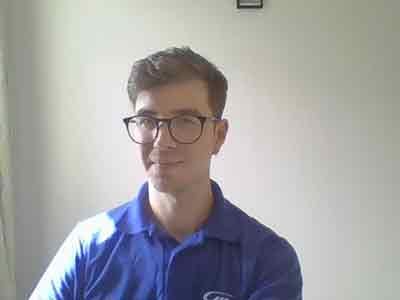 Kyle joined the CaseWare Product Team in 2018 from a leading regional accounting practice. Prior to joining CaseWare, Kyle trained to practice US and UK private client tax at a boutique firm in London, before working at the Big Four and later moving to Kent and joining a regional firm. Kyle's private client work has given him a background in international high net worth, owner-managed business and trust and family wealth taxation.
Kyle is a Chartered Tax Adviser (CTA), and has a Master's degree in Mathematics.
Why did you decide to move away from practice and into product development at CaseWare?
I have an interest in technology that pre-dates my tax training, and became involved in various technology and process-related projects quickly after starting work in practice. After becoming fully qualified and owning a portfolio of personal tax clients for a few seasons I saw the potential technology changes could have to streamline the work, from advancements made in other sectors. The move to CaseWare has given me the opportunity to work with a like-minded company and realise some of that potential.
How did your career start? What made you go down the tax route?
I started with a boutique international tax firm in London. After finishing my Master's degree in Mathematics it felt like I was missing real world experience. The problem-solving and numerical aspects of tax played to the strengths of my degree, and it gave me the opportunity to grow and develop skills that weren't a focus of my largely theoretical degree, like client service, working within a team, and presentation.
What's your biggest challenge as a Product Manager for Tax?
Responding to the complex tax technical requirements of end users in a timely and effective manner, given the subtle and constantly changing nature of legislation, guidance and interpretation.
What does an average working day look like for you?
Coffee first. I typically have a pre-loaded to-do list from the previous day. I prioritise responding to inbound queries from users, technical support, sales, development etc. Then generally it is work on specifying features and content or preparing collateral related to upcoming releases, and the admin work that goes alongside. In less strange times this would be mixed with on-site user visits and external events.
What is the process for developing and updating CaseWare's new and existing tax products?
There are two main streams feeding in to the process: statutory requirements and user/internal feedback. From those streams, we generate a feature and content list. We then prioritise the list according to deadlines, benefits and available resources. Each item is then designed before being sent for development and testing, during which progress is monitored on big product dashboards.
What is your favourite solution to work on?
I can't pick a favourite solution. My favourite feature is being able to copy and paste entire spreadsheet tables into the cloud tax worksheets. That would have saved me a lot of manual data entry as a trainee.
Do you have any top tips for our tax users?
Not just for tax users. My top tip is to provide feedback! The CaseWare product team is very serious about updating the software in response to comments from users. Even if you spot something and think 'someone else will have fed that back' – please provide feedback anyway! If multiple users want the same thing, the importance and priority of that request will rise accordingly.

What is your top tip for getting through tax season?
Get proper sleep.
What do you enjoy about working at CaseWare?
The team at CaseWare is amazing. It feels rewarding to be contributing to software that will help make working in practice easier after so many years working in practice myself.
What's your favourite dinner?
Can't go wrong with steak and chips
What's your favourite TV show?
The original two-season run of Twin Peaks, but Stranger Things is up there as a contender.
What was the last book you read?
Killing Commendatore by Haruki Murakami which I enjoyed but not as much as Kafka on the Shore.
What was your best holiday ever?
Christmas in Moscow was pretty special, though no amount of practice could keep me from slipping over on the ice!