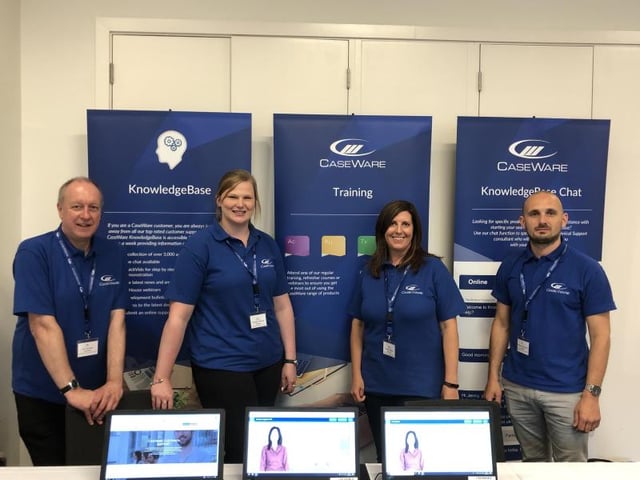 Written by: Georgie Walker, Education & Media Manager
Like much of the country, our Education & Media Team have had to adjust their day-to-day working in response to the Covid-19 outbreak, and in addition to delivering virtual classroom training, we have been creating additional resources to support our end users as they transition to working from home.
CaseWare Webinars
While we continue to provide regular, free webinars for our customers to build their knowledge on our software, we have also adapted our webinar programme to offer more support to our clients during these uncertain times as well as holding a 'Working from Home Survival Guide' webinar earlier this month.
To take a look at our webinar programme, please click here.
To catch up on the 'Working from Home Survival Guide' webinar, you can access the recording here.
Getting Started Guides & QuickVids
The team have created a wide variety of new QuickVids and interactive Getting Started Guides to help our users get started or familiar with a range of our products. The guides are ideal for new users who would like to learn the basics when getting started with CaseWare and existing users who may wish to refresh their knowledge of our products.
Access our KnowledgeBase to view the full range of Getting Started Guides, QuickVids and any recordings of historic webinars you may have missed.
e-courses
We are pleased to announce we have released a number of new and updated e-courses to provide structured learning to our users. To find out more, and register your place for the e-courses, please click here.
Do you have a good idea for a Getting Started Guide, QuickVid, or Webinar? Let us know by emailing us at training@caseware.co.uk