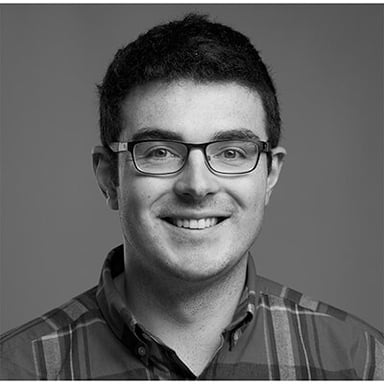 Kieran is the newest member of the Education & Media Team and joined CaseWare as an Education and Media Consultant in 2021.

Kieran started his career working in several small accountancy practices specialising in accounts and software. Kieran is responsible for delivering training sessions to clients and updating and maintaining training course materials.

When did you join CaseWare?

I have worked at CaseWare since January of this year.

What do you enjoy about working at CaseWare?

I enjoy being able to produce educational content and train people to use CaseWare to make sure that they're using our software in the most efficient manner.

Do you have any tips for working from home?

My main tip for working from home is to still leave your house at least once a day to get some sort of fresh air.

What's your favourite TV show?

My favourite TV shows are Family Guy and Z Nation (A great alternative to The Walking Dead!)

What's your favourite dinner?

My favourite dinner would be a Meat Feast Pizza with Garlic Bread.

What was the last book you read?

The last book I read was Harry Potter and the Cursed Child

What was the best holiday you have ever been on?

The best holiday I've ever been on was a 2 week trip to The Gambia. It was an amazing experience and I would highly recommend going if you want to experience what West Africa has to offer.

Do you have any hobbies?

My main hobby is playing tennis. I got into tennis through my Dad and have been playing since I was 3 years old. I still regularly play in local leagues and tournaments whenever I get the opportunity.