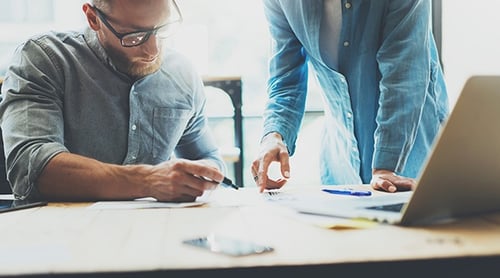 Written by: Jonathan Millar, Product Manager (Audit)

New quality management standards were published by the FRC in July 2021 moving the emphasis away from quality control to a more proactive quality management system.

The new standards are:-1

International Standard on Quality Management (UK) 1 – Quality Management for Firms that Perform Audits or Reviews of Financial Statements, or Other Assurance or Related Services Engagements (ISQM (UK) 1);

International Standard on Quality Management (UK) 2 – Engagement Quality Reviews (ISQM (UK) 2); and

International Standard on Auditing (UK) 220 (Revised July 2021) – Quality Management for an Audit of Financial Statements (ISA (UK) 220).

The standards are generally effective for audits and reviews of financial statements for periods beginning on or after 15 December 2022, although ISQM1 requires quality management systems that comply with its requirements to be designed and implemented by 15 December 2022 with an evaluation of the system to be performed within the following year. The FRC strongly encourages early adoption of the standards.

Is it relevant to me?

Firms will have an individual(s) assigned ultimate responsibility and accountability for the system of quality management, but it will be up to all employees, particularly those involved in audits or other assurance and related service activities to adopt and be a part of the quality management system of the firm.

The ICAEW has been preparing guidance to assist firms with their preparation and a few articles have been produced in the ICAEW Audit Faculty publication Audit & Beyond in the past year.2 3

A faculty webinar "Quality management in audit firms" presented by David Smith (UK Head of Audit Quality and Technical, Azets) and Gill Spaul (Director of Quality (Europe), Moore Global Network Limited) can also be viewed by Audit Faculty members at www.tinyurl.com/AB-AuditQM.

How is it relevant to CaseWare?

As mentioned in the publications referred to above there wouldn't be time in a column such as this to even scratch the surface of the requirements of the new standards, however, John Selwood in his article noted the following as a brief overview (my emphasis):

Briefly, the key requirements of ISQM1 include:

the introduction of a risk assessment process
a new emphasis on quality management
references to audit automation, including audit software and data analytics
specific reference to service providers, such as the training groups and publishers that design and supply audit methodologies
changes to monitoring and remediation, including a specific requirement to use root cause analysis; and
documentation requirements
Although CaseWare is not subject to the quality control standard per se, at CaseWare we recognise that the software you use is a key part of your quality management system for carrying out audit engagements.
Our methodology content providers Mercia and HAT will be updating their Practice Manuals to assist your firm's compliance with the standards. We continue to work closely with them to ensure that we produce accurate and timely audit documentation which will enable you to carry out high quality audit engagements.
These can be found at https://www.frc.org.uk/auditors/audit-assurance/standards-and-guidance/current-auditing-standards
Audit and Beyond Issue 259 / June 2021 (subscription to ICAEW Audit Faculty required) "A sense of direction" – John Selwood https://www.icaew.com/technical/audit-and-assurance/faculty/audit-and-beyond/audit-and-beyond-2021/audit-and-beyond-june-2021/quality-management-isqm
Audit and Beyond Issue 2021 / November 2021 (subscription to ICAEW Audit Faculty required) "Making your quality management journey" – David Smith and Gill Spaul https://www.icaew.com/technical/audit-and-assurance/faculty/audit-and-beyond/audit-and-beyond-2021/audit-and-beyond-november-2021/international-quality-management-standards-what-you-need-to-know-now