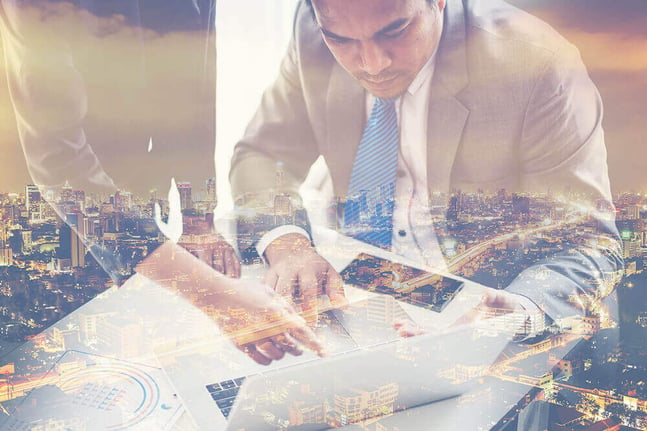 Written by: Rob Millen, Product Manager (Cloud & Practice Management)
For a lot of accounting professionals, December 31st can be a real headache, owing to the fact that over a fifth of companies in the UK have this as their Companies House Accounts filing deadline. Some firms will develop an unwanted familiarity with their chosen courier service over Christmas. However, this is not to negotiate the unloading of presents from grateful clients, but instead in an effort to minimise late filing penalties that those clients may otherwise incur. Frighteningly, well over 200k late filing penalties were issued during the year ended 31 March 2019, totalling nearly £96m. With over 5% of companies guilty of not filing on time, there is clearly plenty of room for improvement here.
Perhaps a more worrying statistic is that over half of companies still submit their accounts in the post, rather than filing electronically. After all, we have to expect that Companies House will follow suit with HMRC and mandate online submissions before long. Even ignoring the assumed enforcement of filing electronically, there are of course more persuasive arguments for making the switch. It seems like an obvious choice for an accounting firm to normalise the digital option like so many other processes they use. The costs of paper, postage and the additional time spent sending and chasing manual submissions, surely make online filing a no-brainer? There will perhaps always be exceptions, but for the vast majority of companies, this is surely the way forward.
In addition, the fact that electronic submissions typically take a few hours to be accepted, rather than a few days, is hugely important to some companies, especially those flirting with their filing deadline. Increasingly businesses are also keen for express submissions to aid their ability to attain credit from lenders within a short timeframe. In so many cases, electronic submissions would lead to an improved service to customers, which is after all what every accountant should be looking to offer, especially in the current market.
How can CaseWare help?
For a number of years, CaseWare has used its Cloud platform as a submission gateway to HMRC and Companies House. Not only does CaseWare Cloud allow a quick and simple method of filing Companies House submissions directly from AccountsAdvanced engagements, it also provides clear dashboards for staff to monitor the progress of their submissions in real time.
We're celebrating…
We recently reached the milestone of 100k Companies House submissions via CaseWare Cloud. To celebrate, we have built a new mobile friendly app designed to help users manage their CH submissions and help spot any forgotten jobs. Hopefully this New Year's deadline will be made slightly easier as a result.
Click here for to find out more...
*Source used:Companies House - Annual Report and Accounts 2018/19