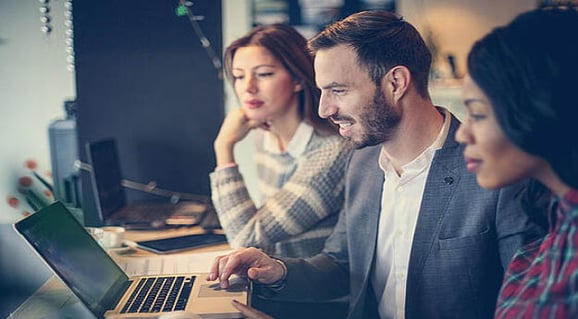 Written by: Jonathan Millar, Product Manager (Audit)
Toward the end of 2018 the FRC published Staff Guidance Note (SGN) 02/2018 Group audits: Determining whether components are significant and/or material, and what that means for key audit partners and engagement quality control reviewers1.
Although the title of this SGN may appear to imply that it only applies to audits subject to engagement quality control review and perhaps audits of public interest entities where key audit partners are identified, it does contain guidance that is applicable to all group audits.
Review of component auditor's work
The main issue is surrounding the nature and extent of the group engagement team's evaluation and review of work performed by the component auditor for the purpose of the group audit required by ISA (UK) 600 paragraph 42D-1, a requirement that applies to all group audits. Geoff Swales, a member of the ICAEW's audit & assurance faculty's technical and practical auditing committee, provided some very helpful guidance on this topic in a recent article in Audit and Beyond2
The guidance indicates that ISA (UK) 600 paragraph 42D-1 goes beyond the requirements of ISA 600 paragraph 42, and this effectively requires a mandatory review of component auditor's work in certain circumstances. In particular it should reflect:
the extent to which the group engagement team has been able to evaluate and review the work performed by the component engagement team and the results obtained;
the group engagement team's experience of review of the component engagement team in prior periods;
the relative significance of the component; and
the nature of risks relevant to that component.
As the SGN does not include a date for when it is effective, group engagement teams should adopt the guidance as soon as is practicable. The group documentation, in particular documents PF1-9, B24 and A53, in the AuditAdvanced (Mercia) Company Audit template released in April have been updated to reflect this guidance.
Consultation on enhancements to group audits in AuditAdvanced
We are currently working with CaseWare International (CWI) to improve the use of our AuditAdvanced templates for group audits. Those discussions are ongoing and over the next few version releases of our audit system we are looking to see enhancements in this area.
You are encouraged to collaborate in this conversation by forwarding enhancement requests to our audit template development team at audit@caseware.co.uk using the title 'Group Audit Enhancements' in the email title.
*These are the opinions of CaseWare Product Managers to provide information and insight to our products and should not be considered as a replacement to statutory guidance.
1. https://www.frc.org.uk/document-library/audit-and-assurance/2018/sgn-02-2018-group-guidance
2. Audit and Beyond, Issue 235, February 2019 – published by the ICAEW Audit & Assurance Faculty https://www.icaew.com/technical/audit-and-assurance/faculty/audit-and-beyond/audit-and-beyond-2019/audit-and-beyond-february-2019/group-audits-and-recent-guidance (subscription required)