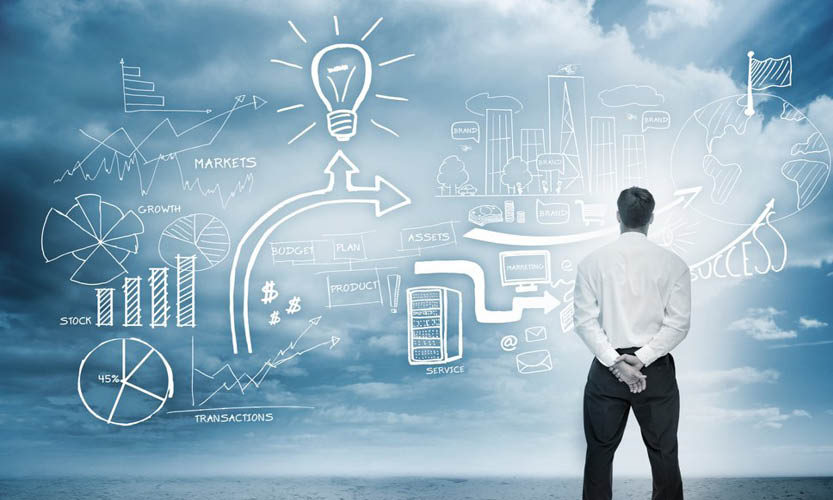 Cloud accounting services are already fundamentally changing how firms and internal finance teams operate.
Not only do 31% of accountants believe it will have the biggest impact on their working life within the next five years (second only to artificial intelligence) but – according to our recent survey – 38% of fee earning engagements are already being conducted over cloud platforms.
According to our UNDERSTANDING TECHNOLOGY ATTITUDES WITHIN UK FINANCE PROFESSIONALS report, 85% of accountants say the technology has made it easier for them to collaborate and share information with colleagues working in the same office; 65% say it has made it easier to share information with colleagues working remotely.
As well as the convenience and collaborative benefits of the cloud, many of the myths around cloud security also appear to be diminishing as more people get used to working with documents and data over the cloud.
More than half (53%) of accountants and finance workers in our survey now believe using the cloud is more secure than relying on either on-premise digital storage (hard drives etc) or using paper documents and filing cabinets.
Ours is not the only research to suggest that cloud accounting services are on the rise.
In an article published by Accountancy Age, it was claimed that 65% of accountancy practices are already using (or are planning to use) cloud accounting software at some point in the near future.
When it comes to cloud accounting services there are any number of reasons why your firm or internal accounting team should make the switch (if you haven't already), here are just five key reasons.
Mobile working – Accounting firms need to be much more flexible with how they work now. Employees often have to work remotely with clients at their offices, or "on the go".
Considering that 30% of accountants in our survey claimed to be annoyed at having to spend long hours at the office because they didn't have access to mobile working, it is definitely an area firms need to take seriously.
With cloud accounting software, employees can manage their workload on the go, from anywhere, as long as they have internet access.
Not only is this more convenient, it can reduce the number of lost hours spent travelling to and from meetings.
Collaboration in modern accounting – Cloud accounting software makes it much easier for teams to work on client accounts simultaneously, which is incredibly important today.
By allowing teams (no matter where they are) to work on documents together, without being in the same office, it makes the process of doing accounts and compiling reports much smoother and removes the chances of encountering errors.
It can also help improve collaboration between firms and clients, by significantly reducing the dangers of errors, and streamlining the accounting process.
Cloud is more cost effective – No matter the size of your business, completing work in the most cost-effective way is always going to be an issue. If you're a large firm, the complexity of buying and managing multiple large on-site servers can be hugely burdensome and costly, while small firms are unlikely to have the budget or flexibility to lumber themselves with physical servers.
Cloud, on the other hand, removes the need for physical hardware and can be easily scaled up and down depending on requirements at a particular time. Essentially you just pay for what you use.
Data safety – We've already seen from our research that cloud is increasingly seen as the more secure option for storing sensitive commercial information. With data stored in the cloud behind robust encryption security, it limits the access points cyber criminals can use to access the information. But it is also much more secure for disaster recovery.
If you're relying on hard drives to store information, if the drive becomes corrupted or damaged then everything stored on the physical server is at risk. If anything is stored on paper, then as soon as that document gets lost – that's it. Not to mention that paper documents naturally deteriorate over time on their own.
Data and information saved on the cloud however is automatically saved and backed up so if anything does go wrong, there are other versions of the information stored, so the information is never lost.
More control – Perhaps most important, moving to cloud accounting services gives you more control over access to information and can be adapted to suit how your firm or business works – unlike other non-cloud systems which often force you to change how to work around them.
From easily reviewing engagement progress, assigning tasks, exploring and resolving issues quicker and storing everything in a single, secure location, moving to the cloud means you have more flexibility and control over how your firm or business operates.
It is clear that accounting as an industry is only expecting cloud accounting services to become more important in the coming years. If you want to find out what else accountants expect in terms of technology in the future – why not download our full UNDERSTANDING TECHNOLOGY ATTITUDES WITHIN UK FINANCE PROFESSIONALS report by clicking on the link below.