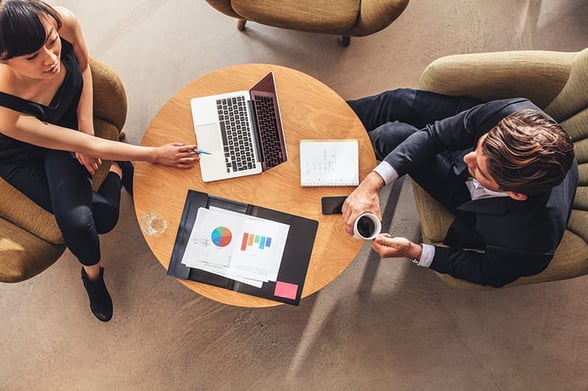 Written by: Jonathan Millar, Product Manager (Audit)
On 25 June 2018 the Financial Reporting Council (FRC) withdrew their Practice Note (PN26) "Guidance on Smaller Entity Audit Documentation".

According to the note released by the FRC1 the latest version no longer supported the documentation requirements of a high quality audit, and as the FRC develops principles based standards and guidance the setting out of example documentation did not fit with that.

The note also indicated that smaller entities (to which this material related) were unlikely to be public interest entities, the audits of which the FRC directly oversees and inspects. They therefore suggested that further guidance in this area may better fall to the UK Professional Accountancy Bodies as smaller entity audits would usually be subject to their inspection and oversight regimes.
ICAEW Audit Documentation Group & IAASB Less Complex Entities (LCE) Working Group

In response to this the ICAEW has set up an Audit Documentation Group to look at this issue. At a recent meeting at the ICAEW2 David Gallagher, Technical Partner at MacIntyre Hudson LLP and chair of the Documentation Group, outlined the preliminary steps that had been taken to provide this guidance. He reported that although there were no plans to reproduce PN26 the ICAEW were planning to produce a series of web-based articles containing high level practical guidance dealing with the most challenging aspects of audit documentation. The topics covered by these articles would include (but aren't limited to) going concern, professional scepticism, accounting estimates, subsequent events, related parties, data analytics, recording knowledge of the entity and environment and internal control, etc.
The IAASB has also set up a Working Group to look at the issue of LCEs and has issued a Draft Discussion Paper to be considered at their March Board meeting.3
Concerns over audit methodology
Concerns have been expressed over whether in the meantime there is a risk users will no longer produce "high quality audits" where they use audit methodologies based on PN26.

Answering these concerns in his "Audit Clinic"4 column, John Selwood stated "PN26 Is not an audit methodology, it provides some guidance on how the audit working papers might be documented when you are using an appropriate methodology. By the time PN26 was issued in 2007, major training organisations had already worked out for themselves how to efficiently document a small entity ISA audit." He also added "Audit quality is more about well-trained and thoughtful auditors, properly assessing risk, applying scepticism and making informed challenges, when appropriate."
Mercia and HAT methodologies in CaseWare
CaseWare's AuditAdvanced templates contain Mercia's (in the Freeform Planning) and HAT's (in the Mini Audit Approach Profile) efficient documentation of their audit methodologies for these less complex audits. These may alter from time to time as updated guidance is provided, but as long as auditors are applying the characteristics highlighted above they both establish the basis for continued "high quality audits" to be achieved.
*These are the opinions of CaseWare Product Managers to provide information and insight to our products and should not be considered as a replacement to statutory guidance.
1https://www.frc.org.uk/news/june-2018/frc-withdraws-practice-note-26-guidance-on-smal
2 ICAEW Training, Software and Methodology Providers' Meeting held 15th February 2019
3https://www.iaasb.org/system/files/meetings/files/20190311-IAASB-Agenda-Item-5A-Less-Complex-Entities-Draft-Discussion-Paper-Final.pdf
4 Audit and Beyond, Issue 231, September 2018 – published by ICAEW Audit & Assurance Faculty